Wellness at work made simple
"Active microbreaks lead to improvement in the physical, mental, and metabolic functions of the human body without posing effects to employee's productivity."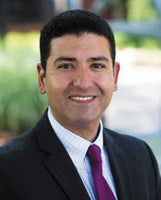 Dr Ahmed Radwan, PT, DPT, PhD, CPE, MBA
Professor of Physical Therapy and the Dean for Health Professions and Education at Utica College, New York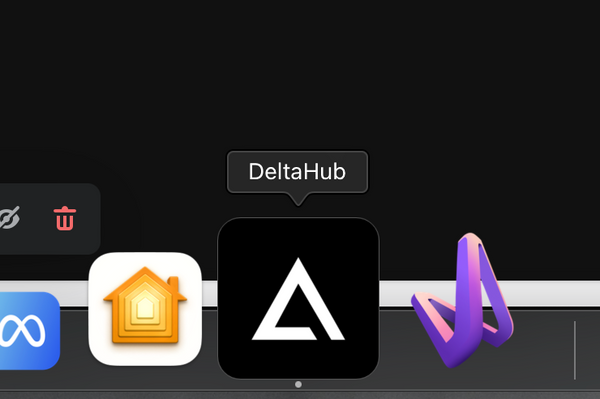 Desktop app
For Windows or MacOS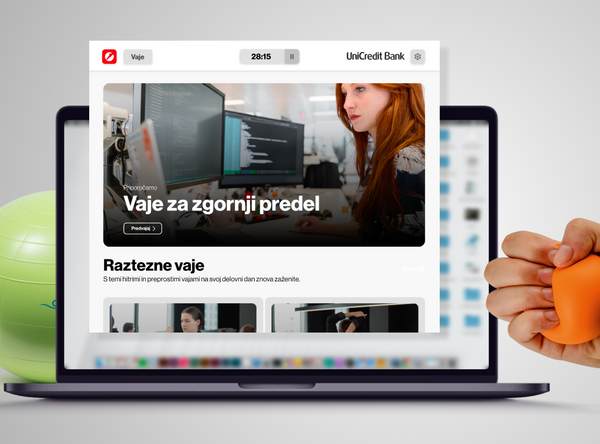 Adapted to the needs of the company.
translation
custom content (wallpapers, articles, etc.)
integration of videos for educational videos
"DeltaApp is a recipe

for a productive day."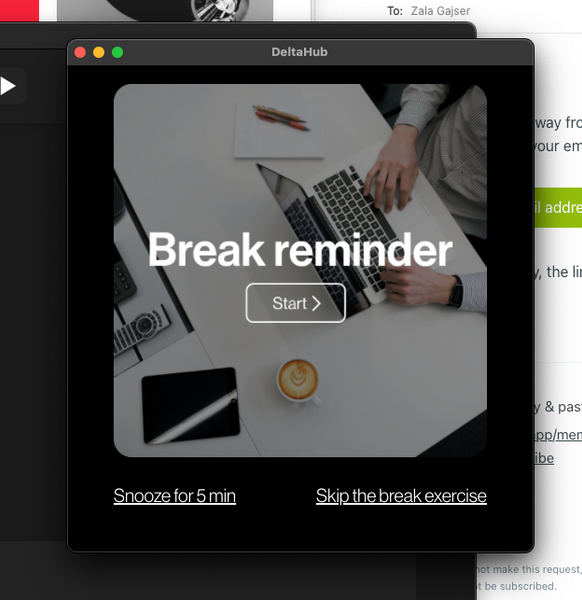 How it works?
1. Set your work cycle

2. Once your work cycle ends, a popup reminder will appear

3. It's time to "Take a Break" or continue your work

4. If you click "Take a Break," you'll receive a custom set of exercises

5. Follow the exercises and stay active during your break

6. Get back to work feeling refreshed and energized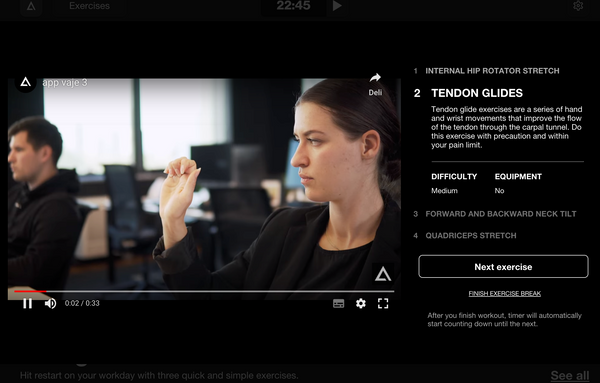 Break time
choose from exercises with or without accessories
select the difficulty level that suits your needs and preferences

Customisation ensures that the exercises presented to you are personalized and effective in improving your wellbeing.
Short Video toturial
For a better understanding of the application, we have prepared a short video where the main functions are shown.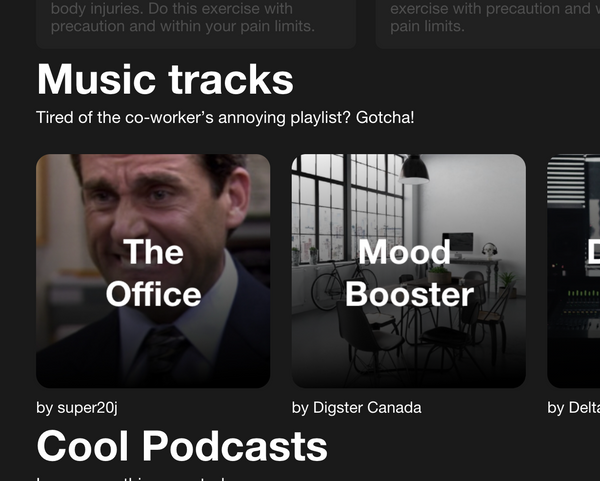 Get Inspired
Personalized podcasts and playlists to boost your work days

Team analytics
At the end of each month, detailed reports and analytics allow for easy monitoring of progress and identification of bottlenecks, helping to keep the team healthy, productive, and engaged.

Managing the system is very simple for the manager in charge. Automated reporting is also available, meaning that reports can be generated and sent directly to your email without any additional effort.