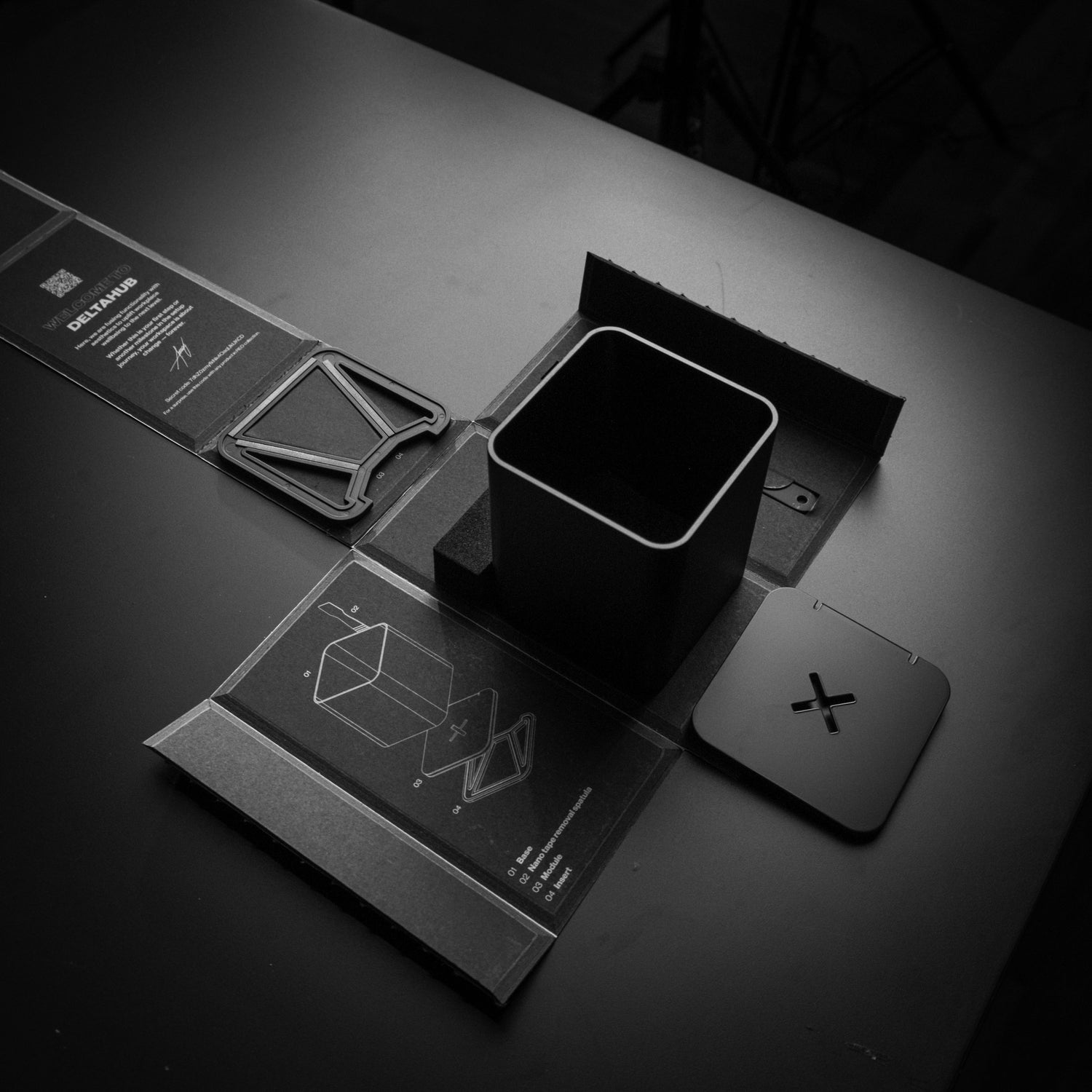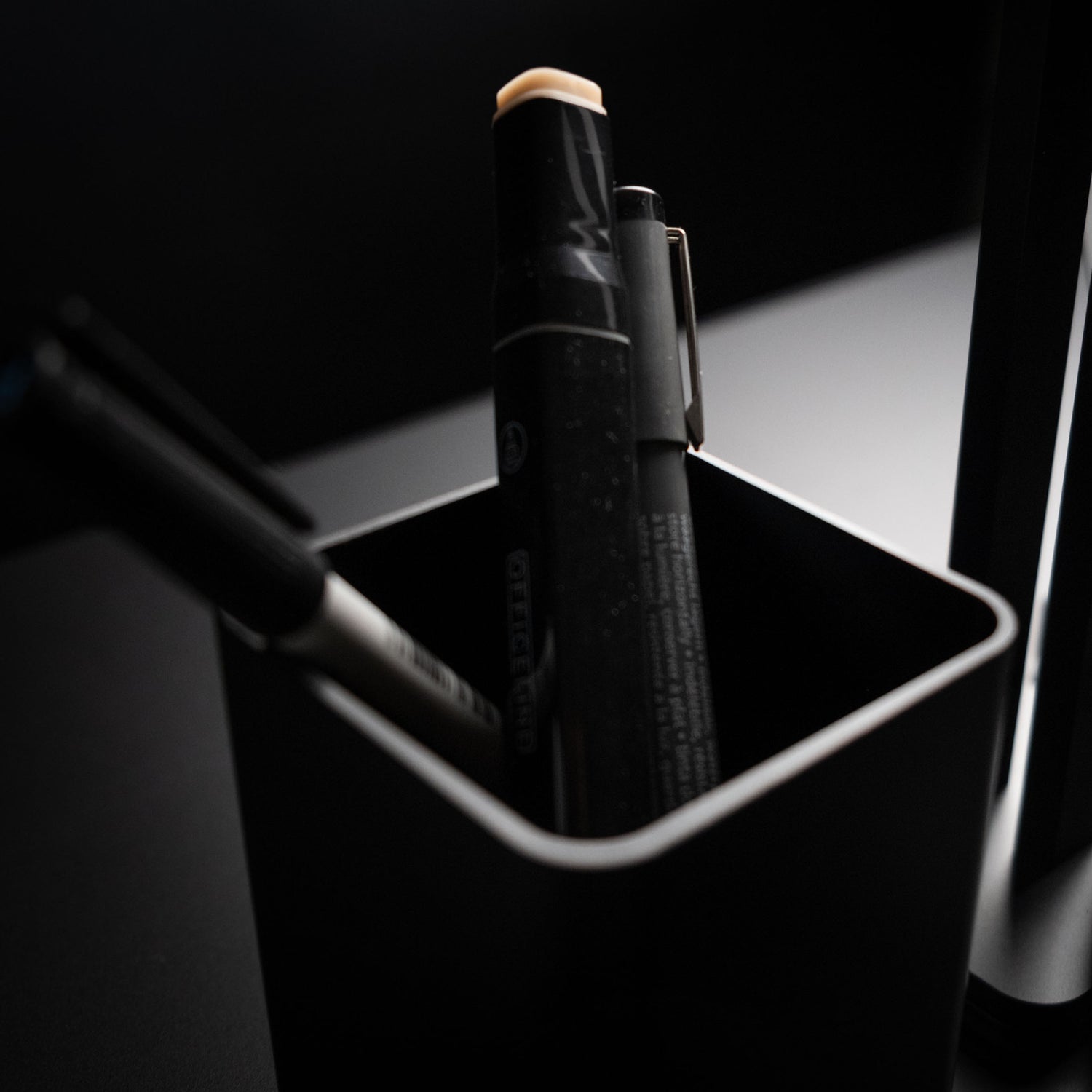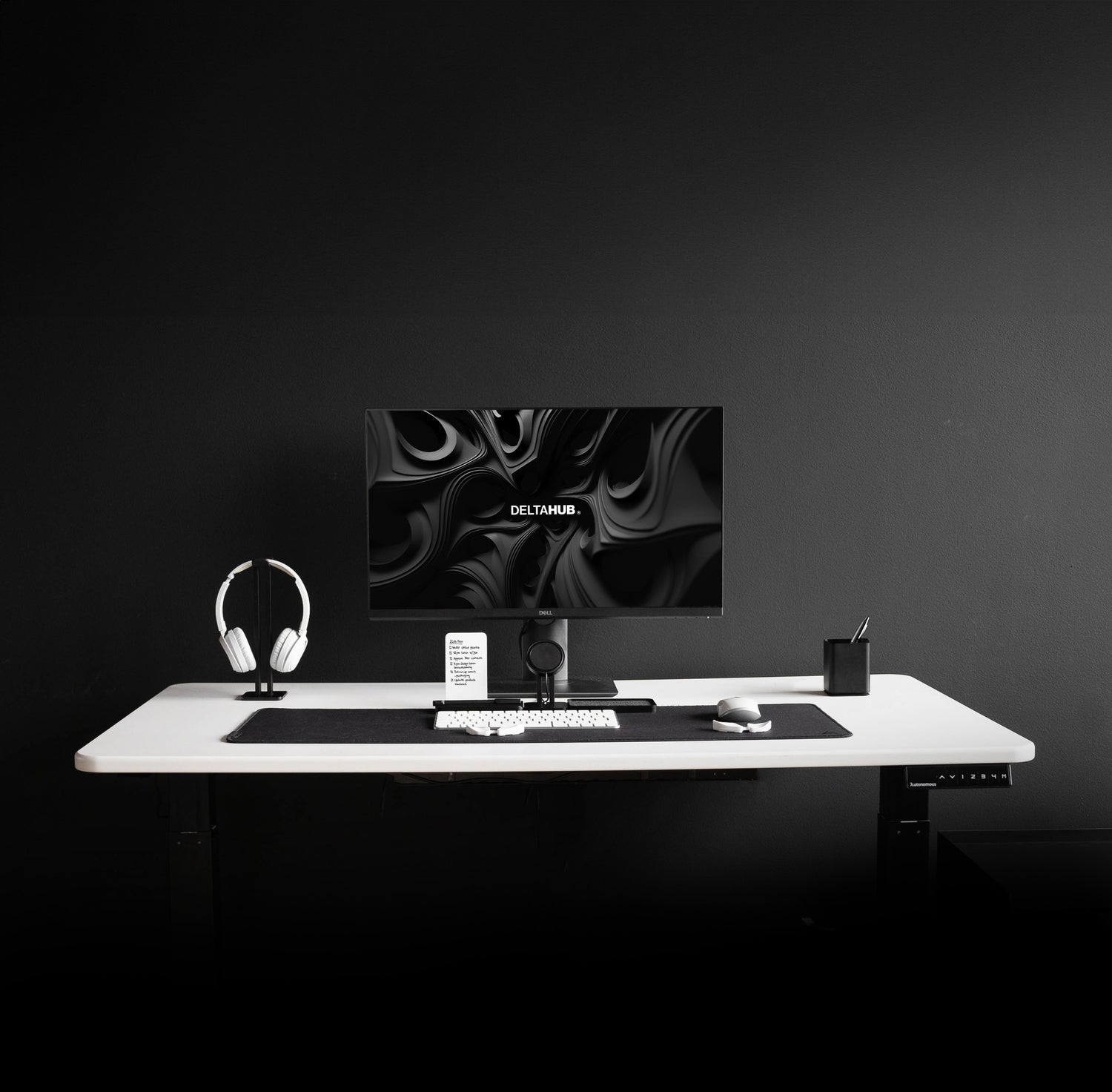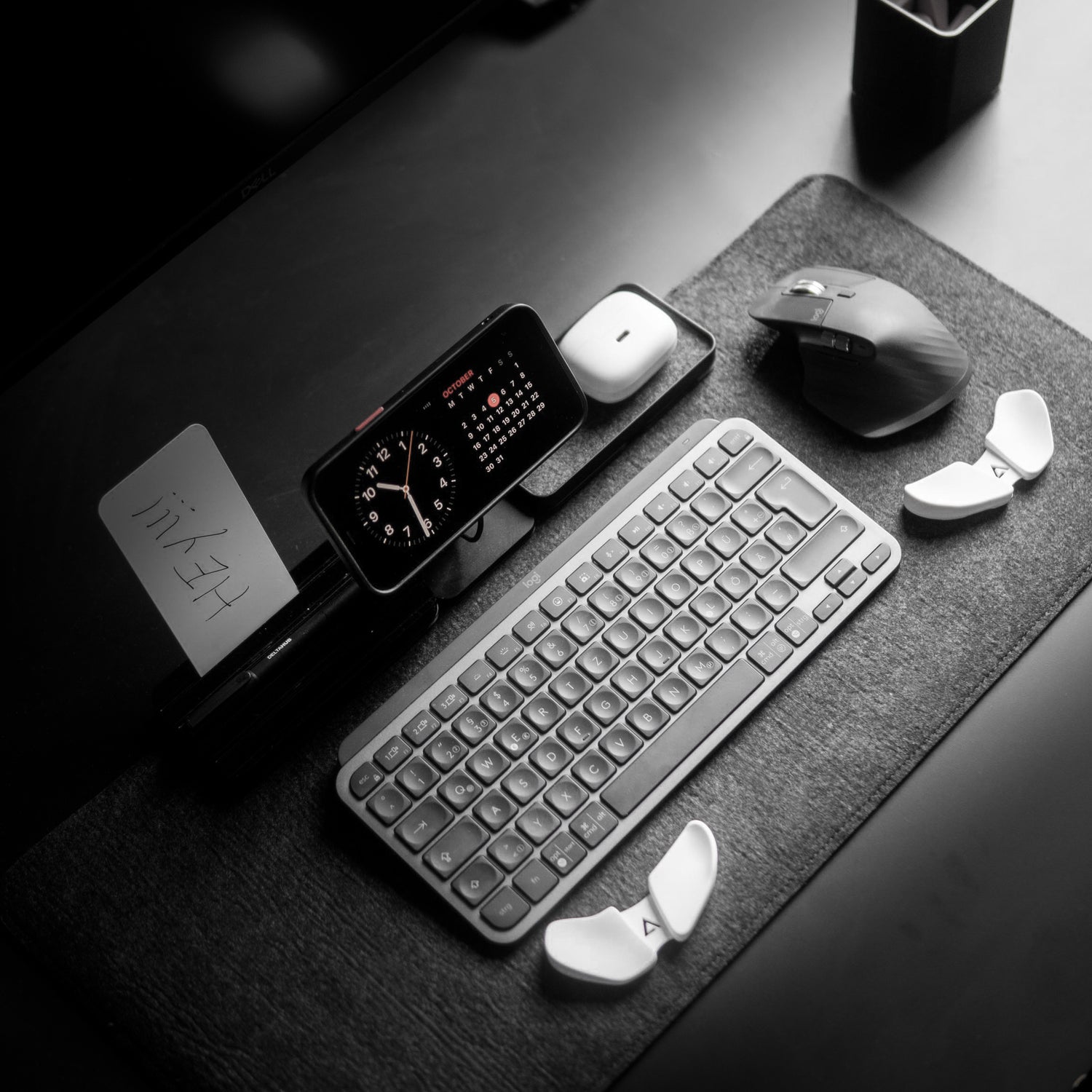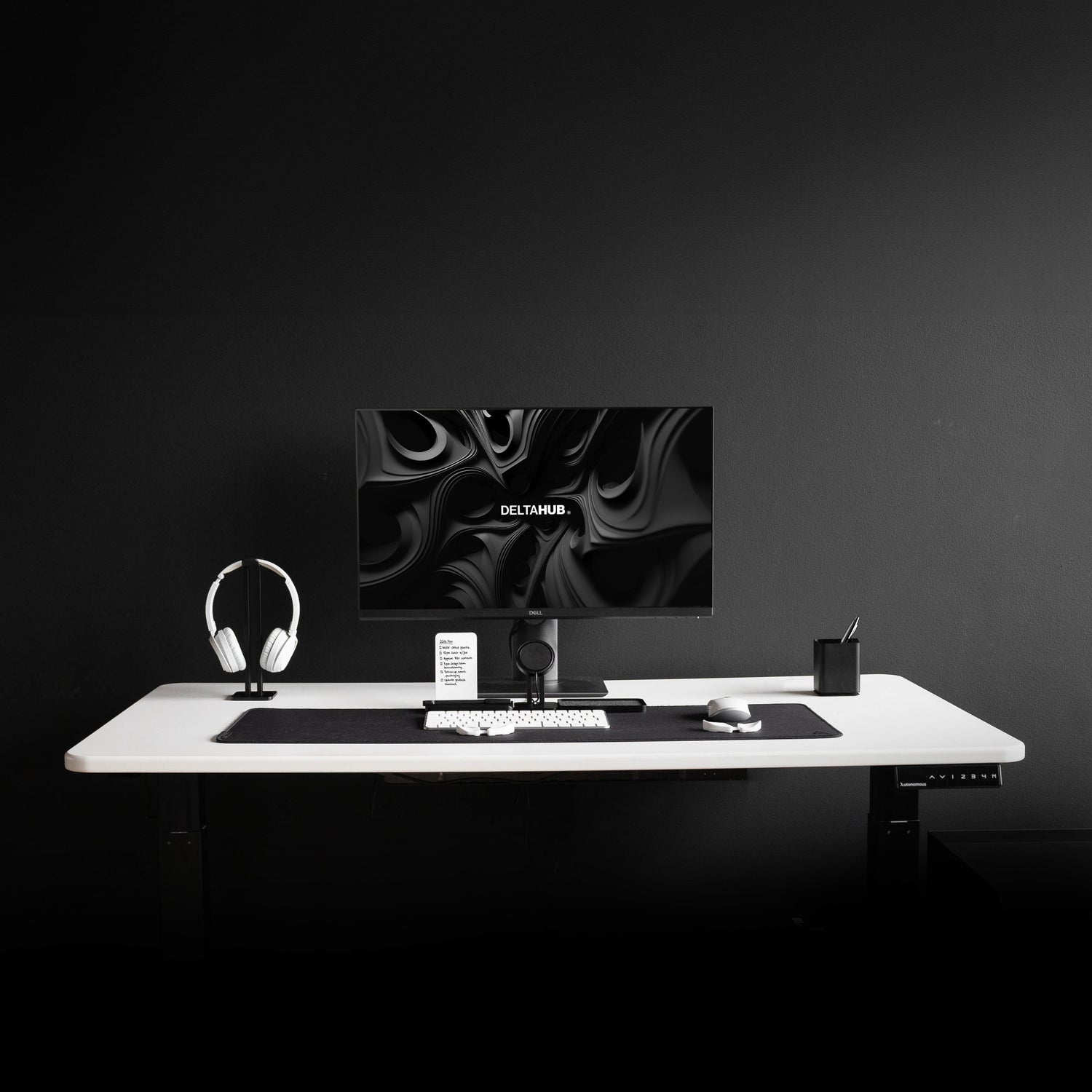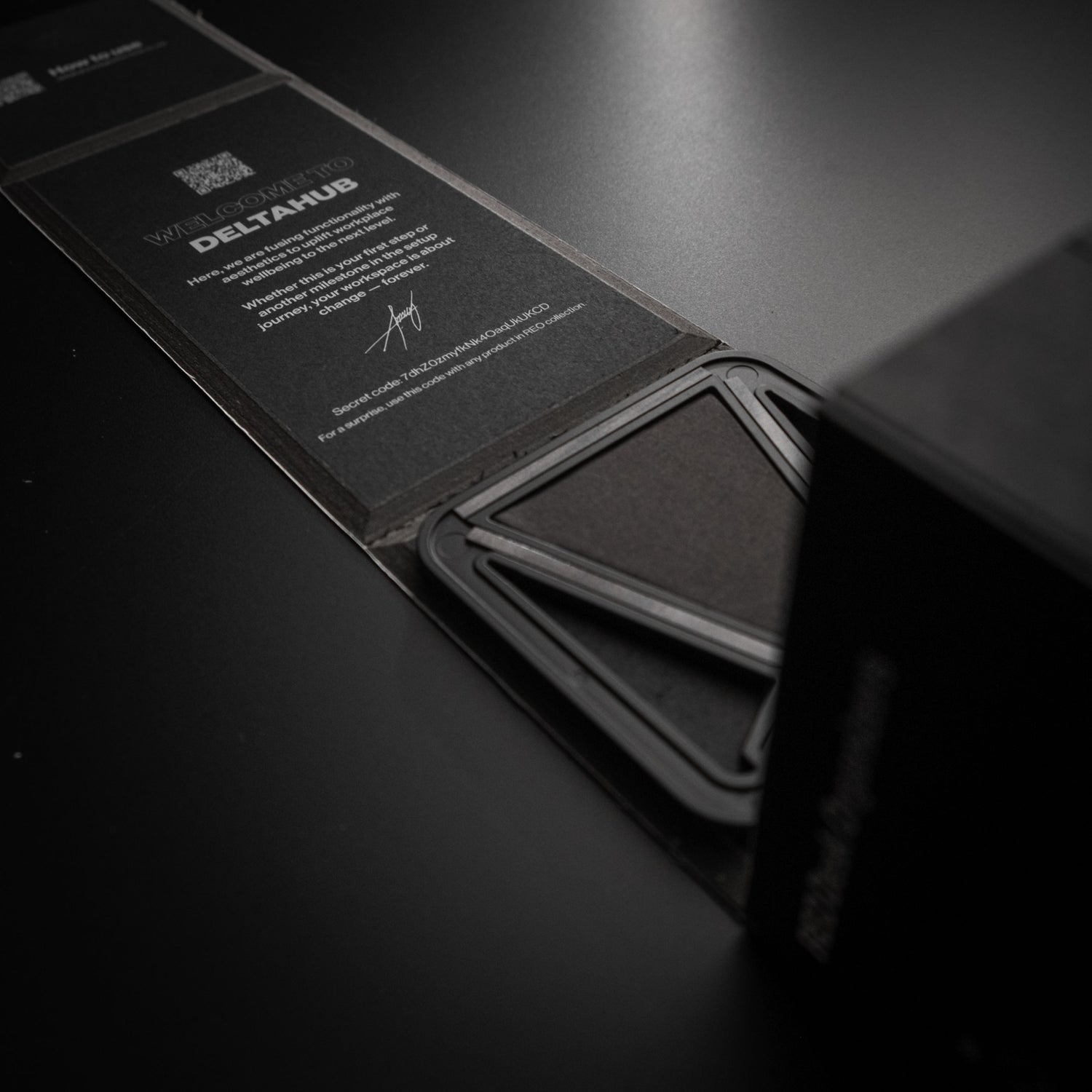 Ha - you guessed it! It holds your pens. And a bunch of other stuff too!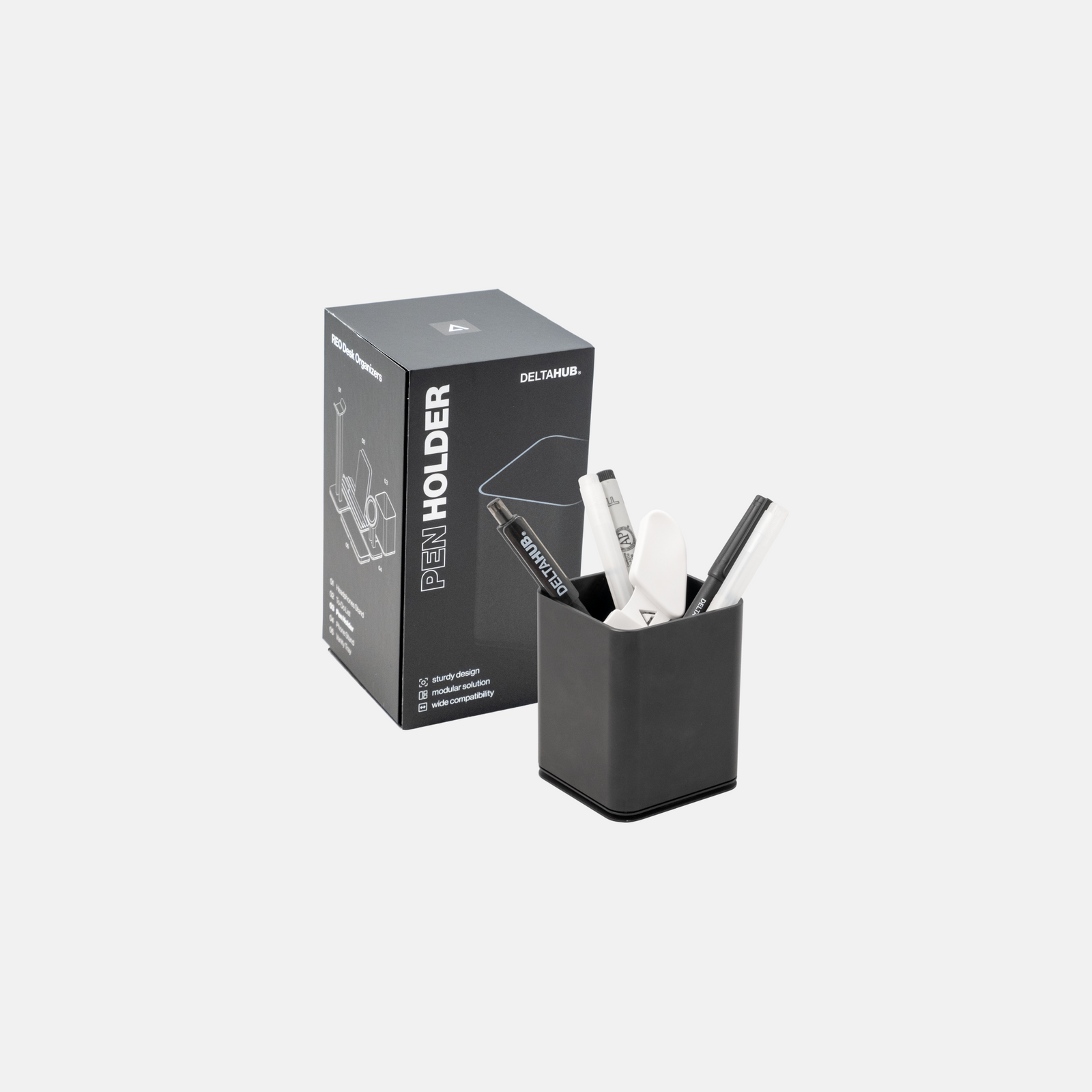 Not only for the pens
Rules and names are a mere suggestion. This REO can hold your pens, flowers, Carpios vitamins... You name it!
Two ways to set-it up & change anytime
Slide it onto a desk mat for a tight fit or use nano-tape on the bottom for a firm stand on the desk. And for you the carefree souls? Just let it be — it'll stand proud and sturdy.
Unified black matte aesthetics
Unify your workspace peripherals in a consistent, all-black design, making your setup look coordinated.
Engineered and built to last decades
With more than 245g / 8.6oz it has premium weighted feel and is build to last. The anodized aluminium makes it scratch resistant and sturdy enough for the stability your gadgets need.
Trusted by employees from
The reason I stopped asking "anyone got a pen" around the office.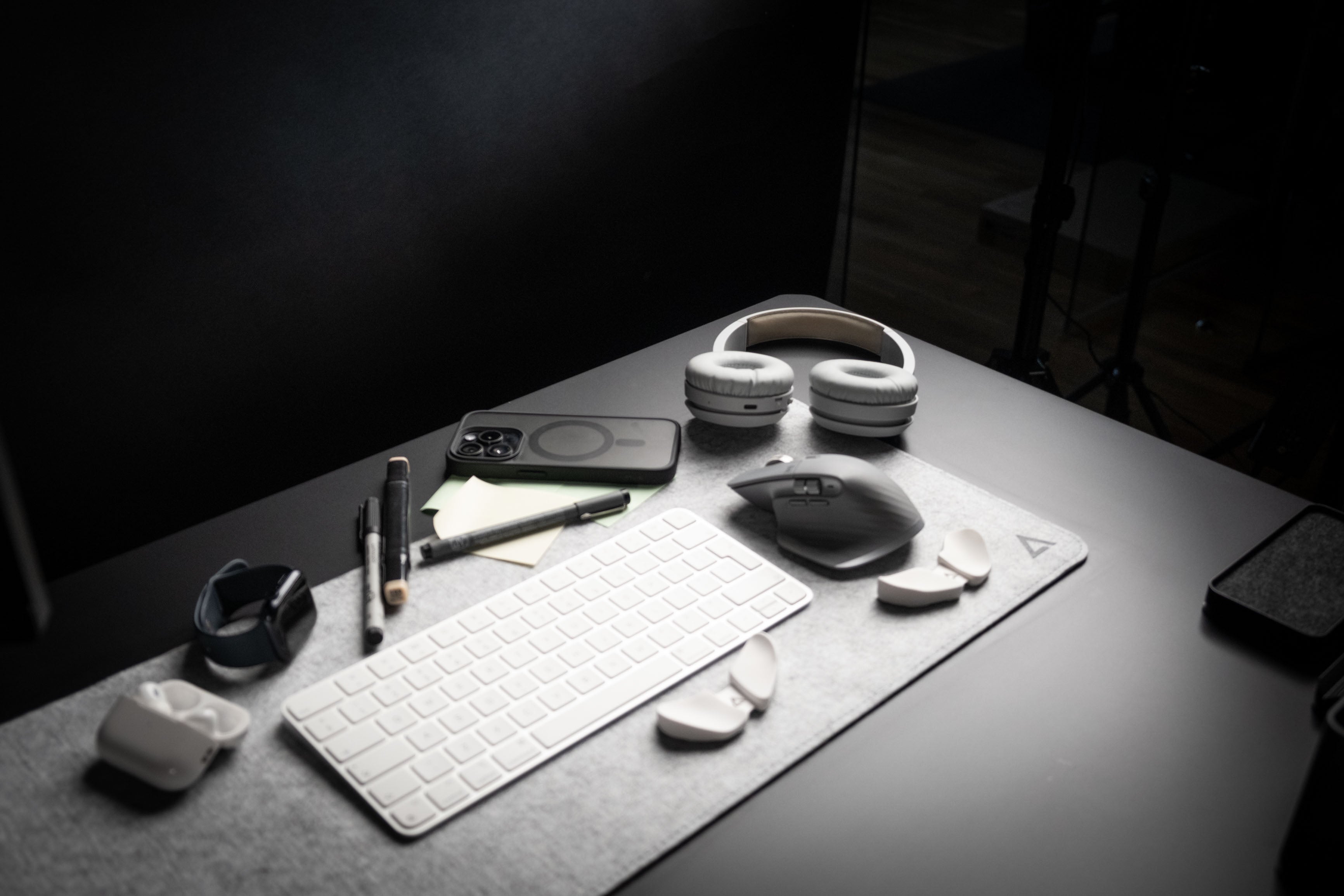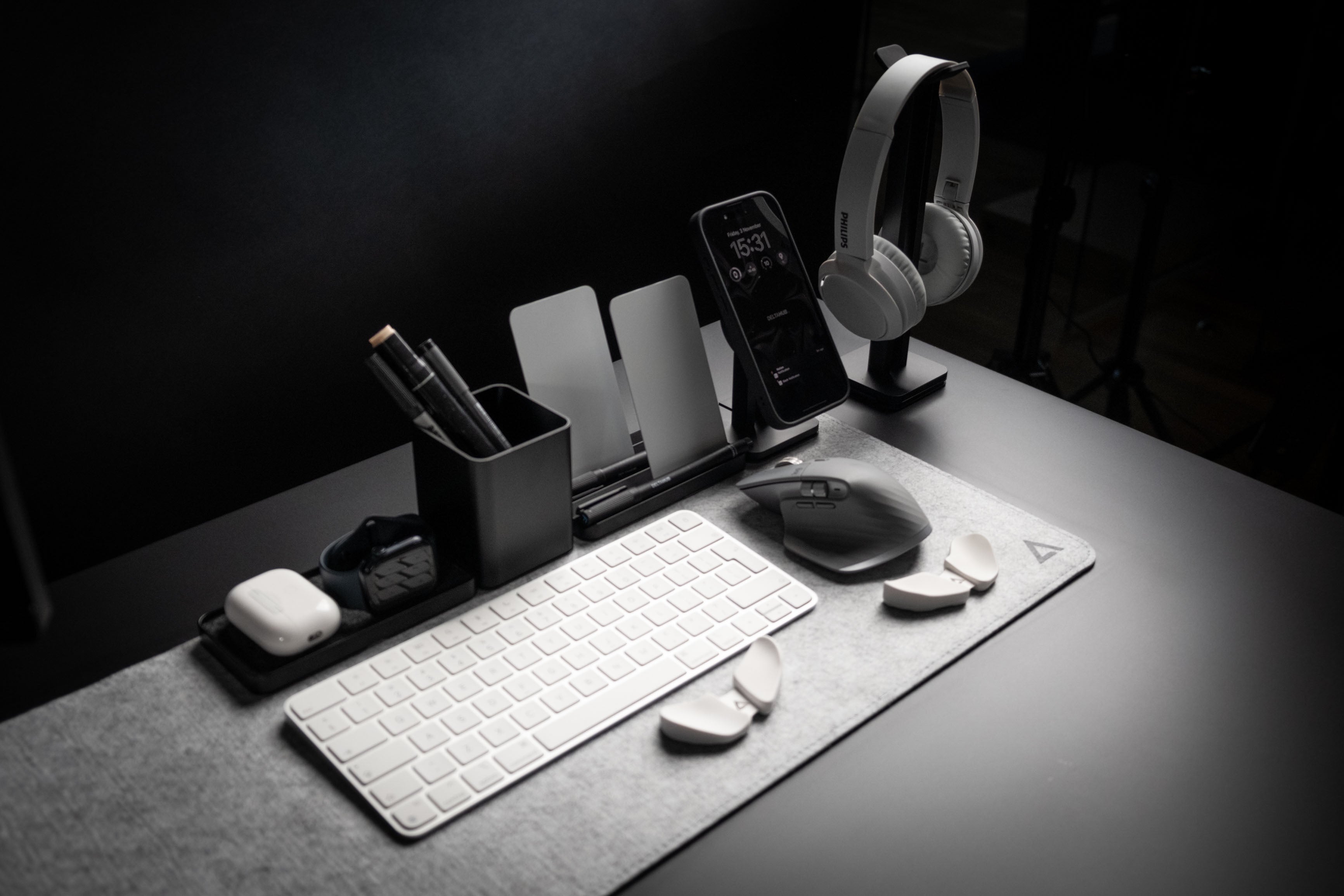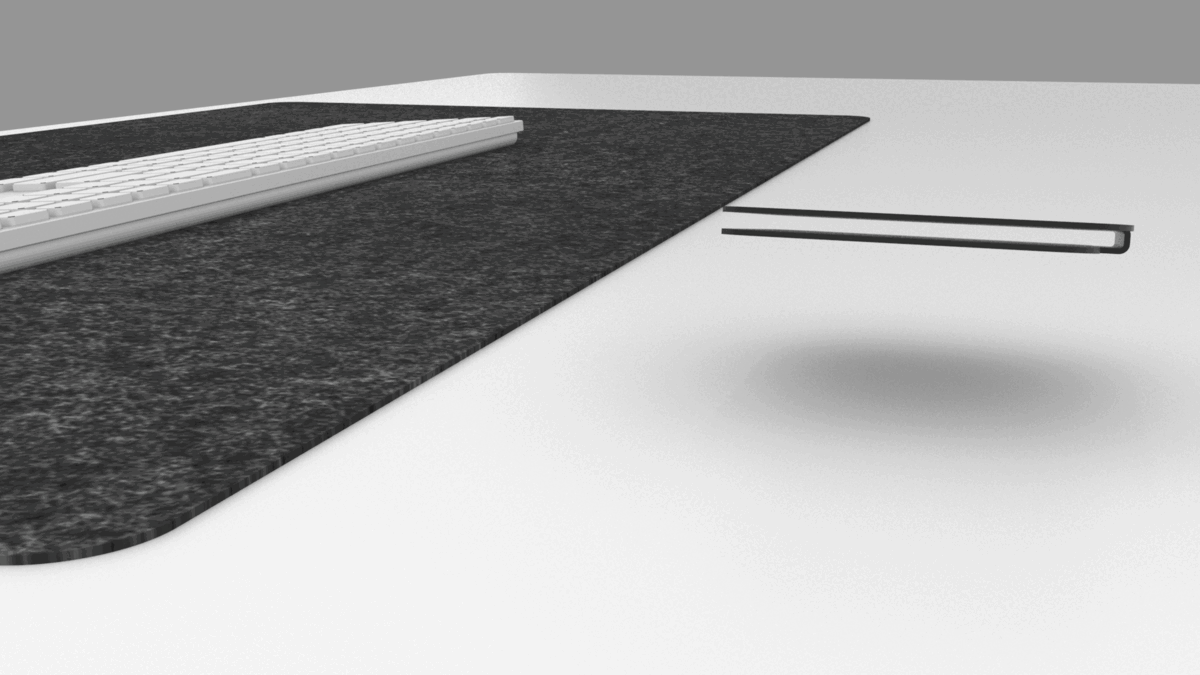 MODE 01: Desk Mat
Got a desk mat? Awesome. Slide REO base with its center slit onto the desk mat. It'll fit like a glove. Pop your chosen REO organizer on top and let the X-shaped magnet do its thing.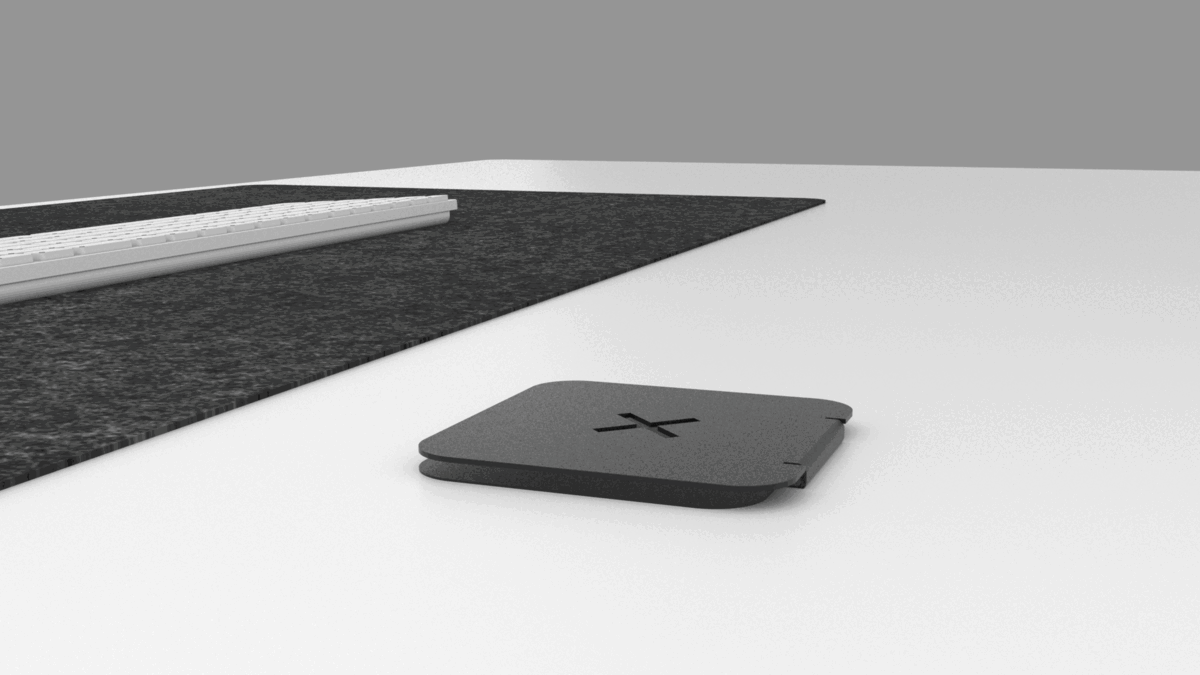 MODE 02: Nano-tape
No mat? No problem. Flip the REO base and peel off that nano-tape. Stick it where it suits you, then drop your REO organizer on and let the X-shaped magnet do its thing.
Behind the curtain of the R&D
Ever wonder what happens when desk clutter meets a team with OCD? REO Desk Organizers
The Power of Modularity
Each REO has the same magnetic attachment mechanism so they are completely interchangeable.

Work mode? Need your phone close to see important stuff? Put it right in front. 

Game time? Move To-Dos away and be ready in seconds. Your setup now changes just like your day does - quickly.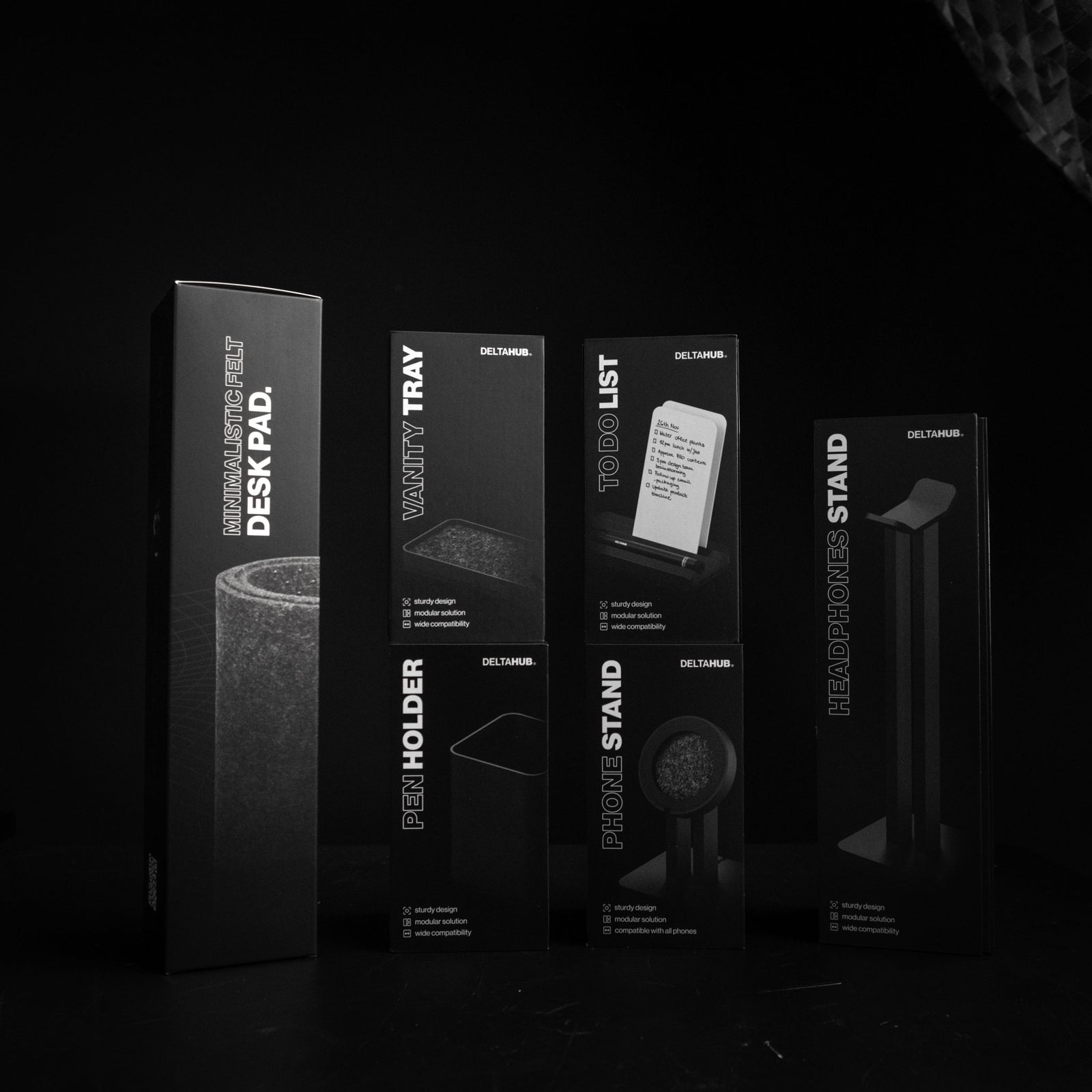 Save up with Early Black Friday bundles
Maximize your desk's potential and your savings. REO Bundles are like personal assistants for your gadgets. Just don't expect REO to tackle that coffee mug mountain. Yet.
Shop REO Black Friday Bundles
Technical Specifications
Weight: 8.65oz / 245 g
Size: 3.46in x 2.76in / 8.8cm x 7cm
Materials: Black Anodized Aluminium, Neodymium Magnets N52, Black matte ABC insert, Rubber, Synthetic Felt lining
What comes in the package? REO Pen Holder, Spatula for removing the nano tape.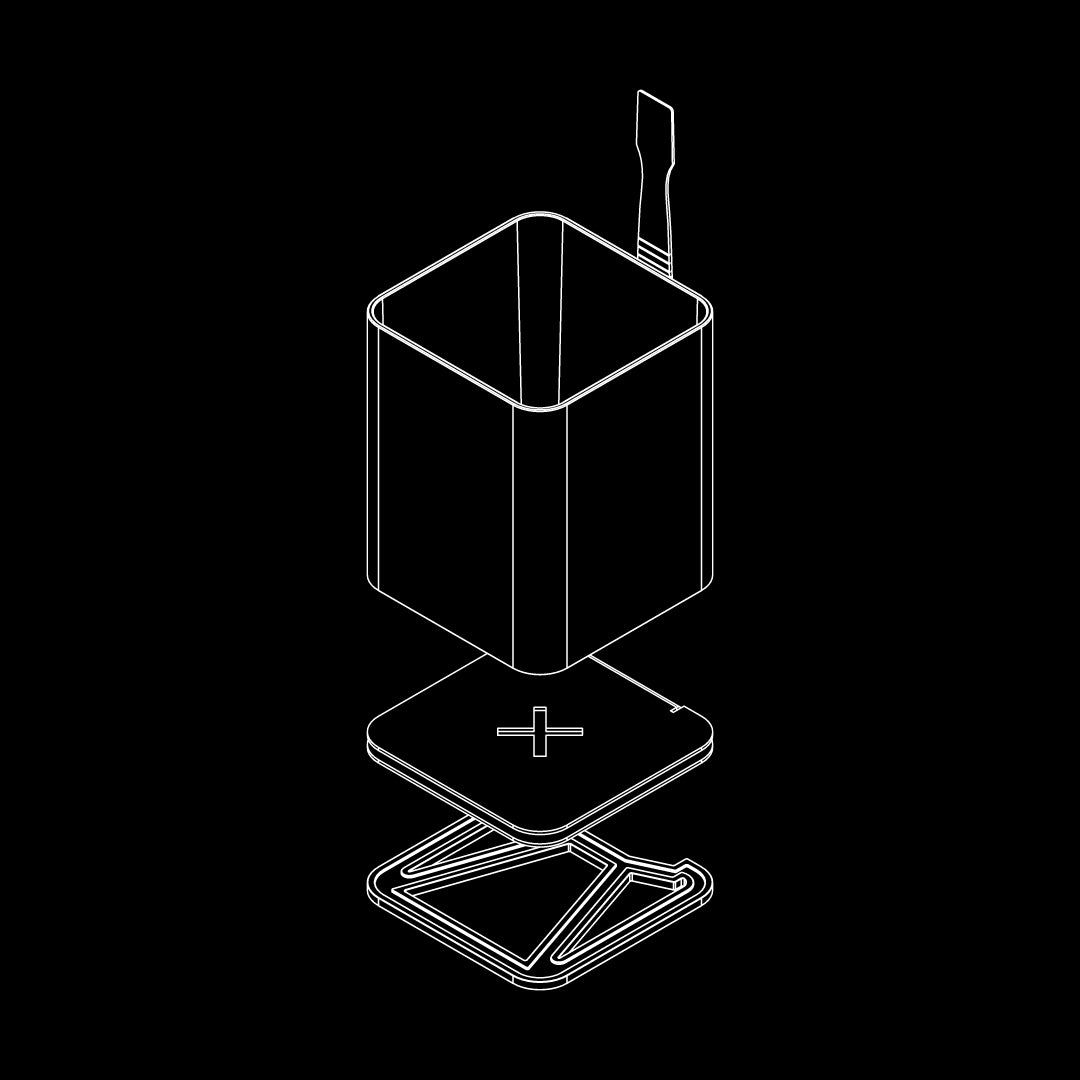 Looking for something specific?
🎄 XMAS DEAL
🎄 XMAS DEAL
🎄 XMAS DEAL